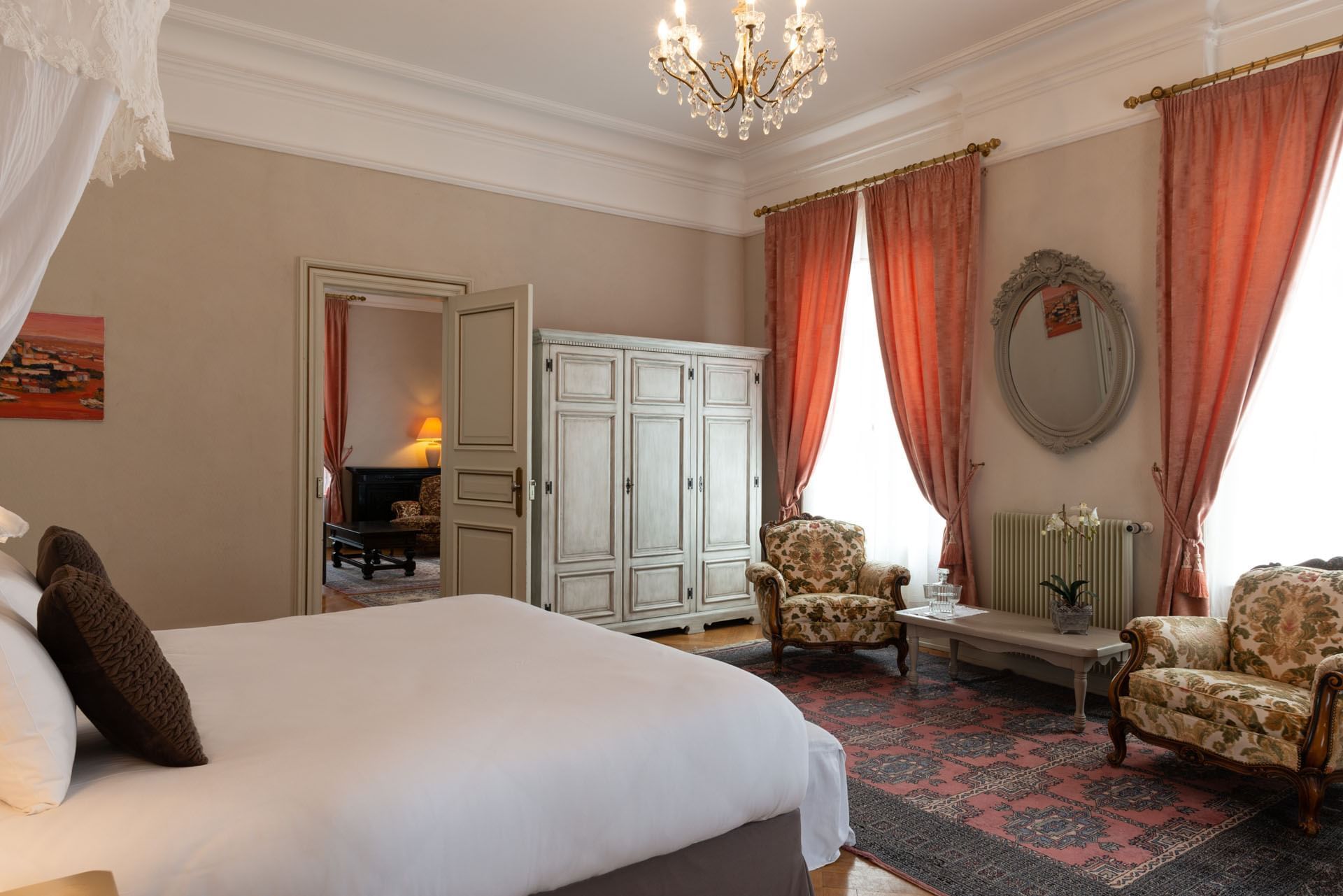 Charming room at Château Beaupré in Guebwiller
Stay in Alsace in Grand Ballon !
Comfortable, warm and bright rooms. The rooms are equipped with en-suite bathrooms or showers with Kingsize or twins double beds.
The quality of bedding, French-made, as well as the softness of linen are some of the highlights of this charming hotel. Between respect for the soul of the place and contemporary comfort, each unique room brings you the comfort of a set with selected details. Book one of the Château Beaupré rooms for a charming stay in Guebwiller in the Grand Ballon region of Alsace!