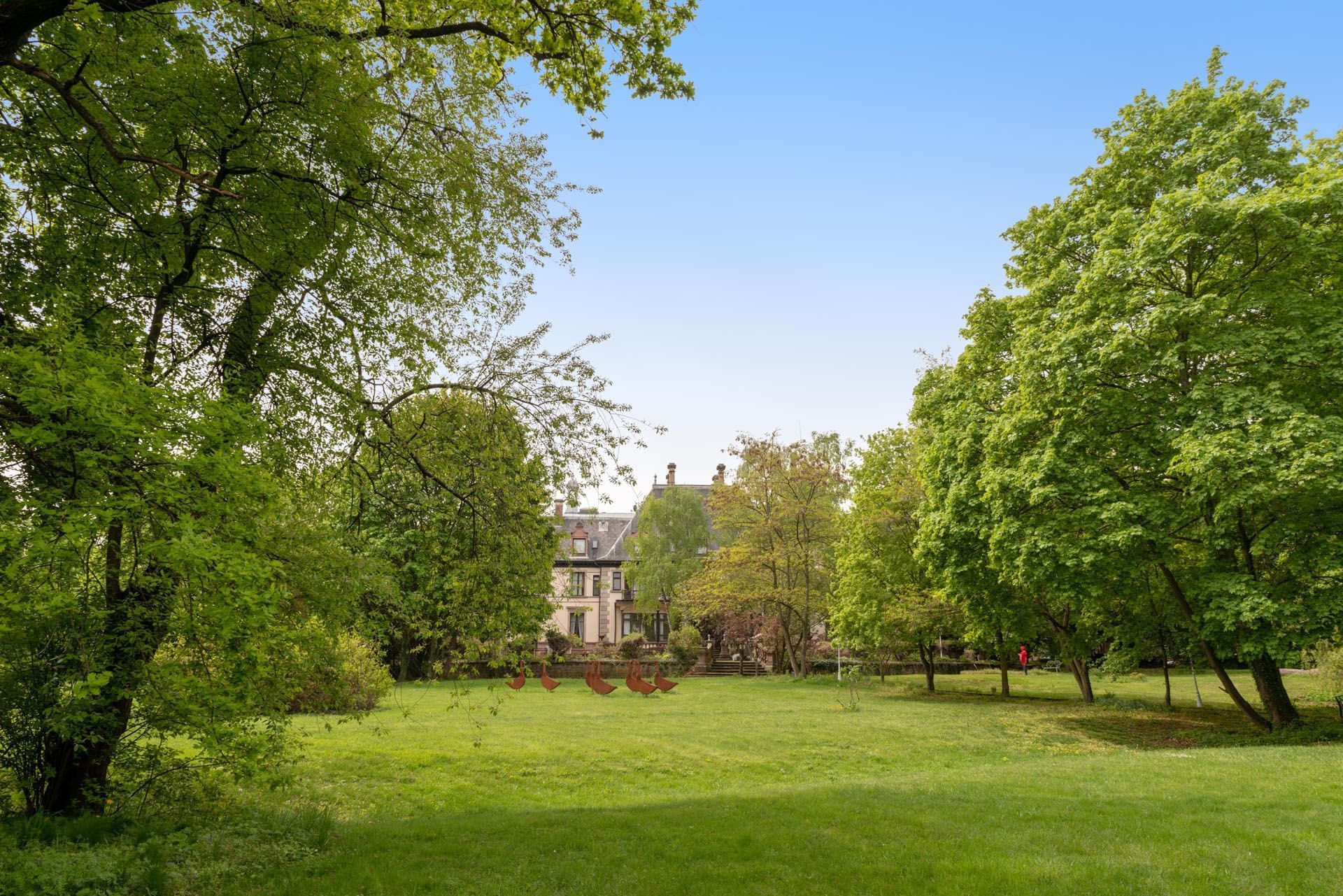 Discover the history of our castle hotel in Guebwiller
The Domaine de Beaupré is born from the meeting of two worlds
The one of the textile industry, by which de Bary family, who came from Switzerland in the early nineteenth century built a house in the middle of the meadows, a little away from downtown Guebwiller, but close to their factories.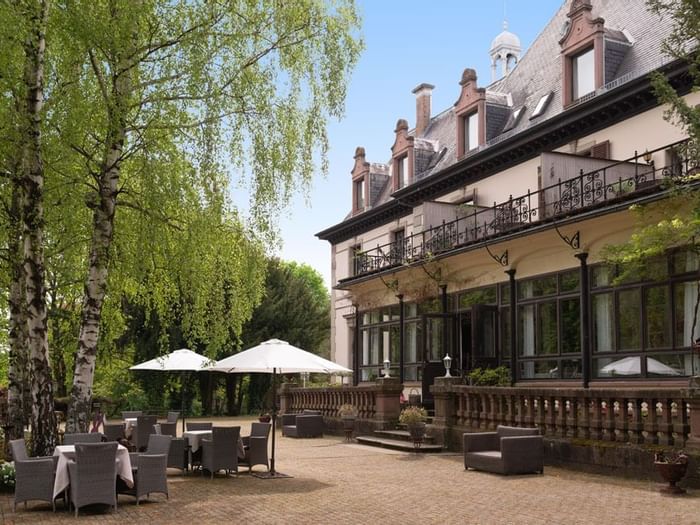 In 1858, then in 1867, erected the main body of the building, to accommodate the family of Emile de Bary. An enlargement with a majestic column room, was launched in 1895.
A park of 3 ha has been landscaped with fountains, various species and ponds. Last private occupant of the premises, Mrs. Andrée de Bary died in 1980 at the age of 92 years.
Acquired and subsequently renovated by a German businessman, the building found another destination, that of upscale hostelry under the name of "Château de la Prairie".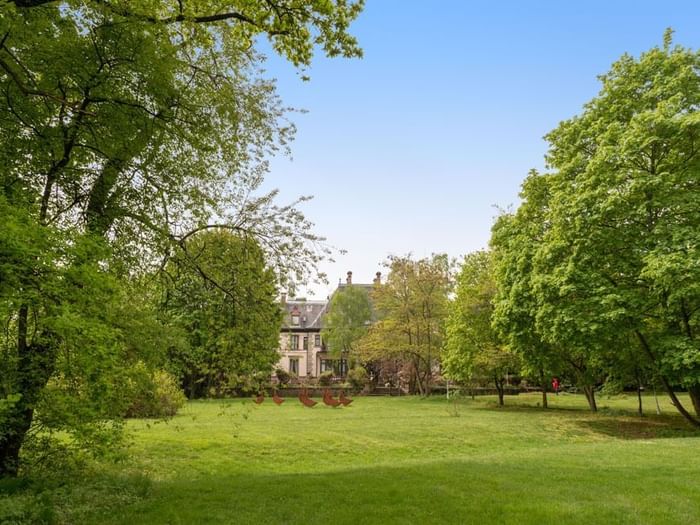 Thirty years later, Dominique and William Pralong, then gallerists and settled in St Rémy de Provence, took a turn in their professional evolution. No more traveling exhibitions on their 3 galleries in St Rémy, Lyon and Brussels. Their wish is to focus on one place, large enough to allow the organization of events around art in general, pictorial, musical and culinary in particular.
To be able to welcome and keep their art collectors, such was the shared wish of Dominique and William. In 2010, after more than 2 years of research in France and Belgium, the meeting between the Castle of the Prairie, asleep, and the couple, motivated for a new adventure, was decisive.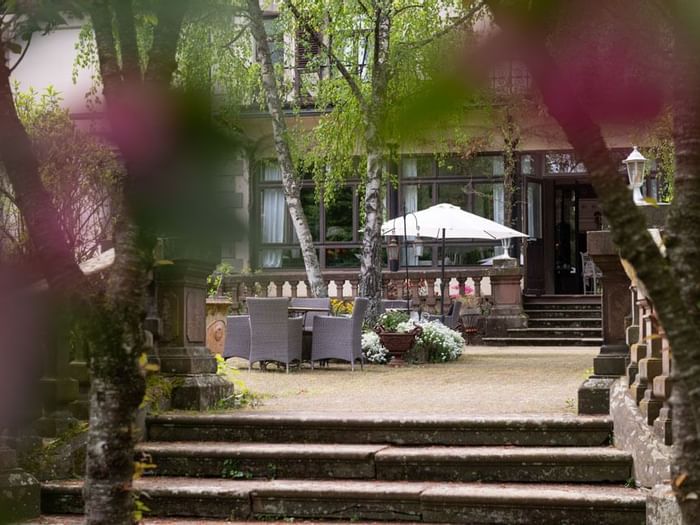 The project can then take shape. Respecting the soul of the place, its rich history and anecdotes and heritage status was a priority. But dusting the image of the farm was a requirement. By mixing tastefully contemporary art, designer furniture or patinated charm, the atmosphere has found a friendly and lively everyday. Born from the meeting of two worlds: the textile industry and art, the castle of yesterday is now the charming 3 * hotel popular with art lovers and lovers!
To live there is an incredible chance. Sharing this experience with guests is real pleasure.