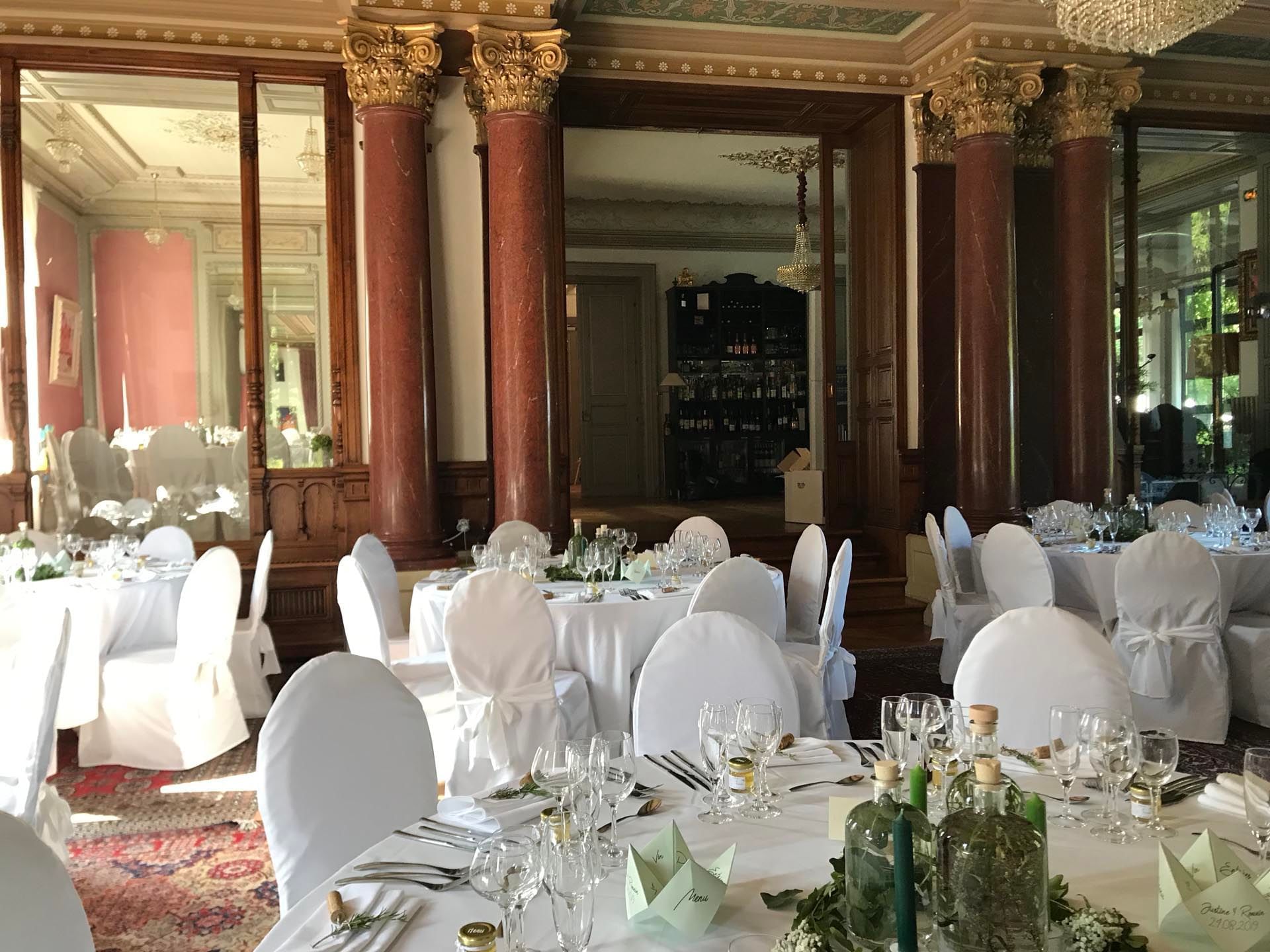 Wedding and reception room at Domaine Beaupré
Organize your wedding reception at Guebwiller, Alsace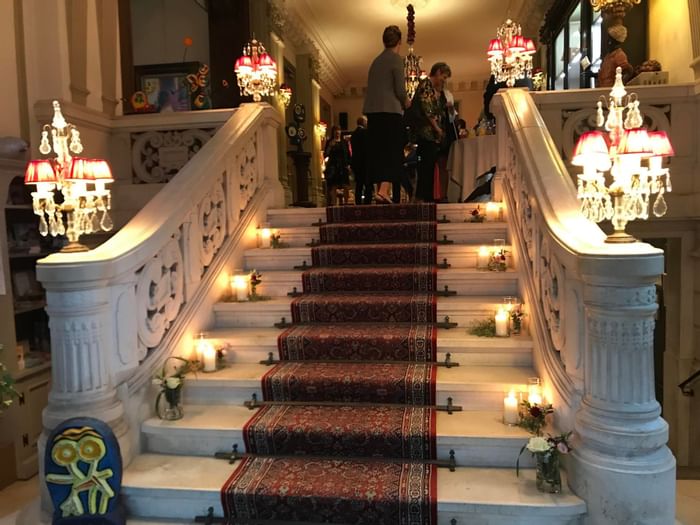 The home Domaine de Beaupré, The Originals Relais is a place to accommodate up to 200 people, in the majestic rooms and lounges of this former home of textile industry leaders of the nineteenth century.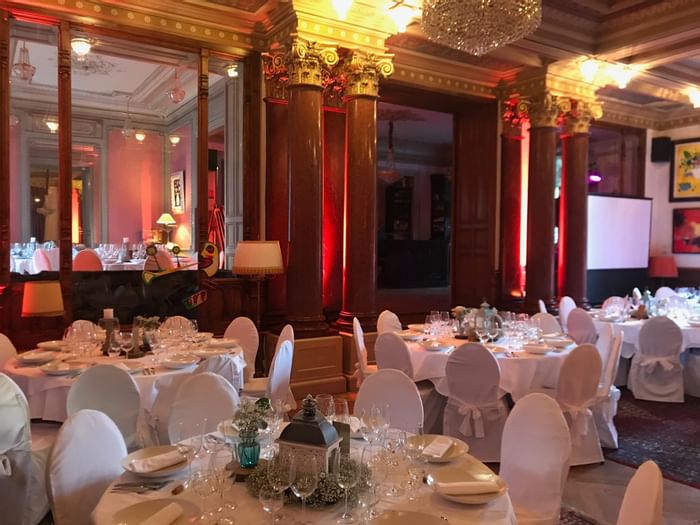 In the hall of columns that can accommodate 100 people, there is associated the pink lounge separated by large windows and adding 20 seats, the canopy offering 40 other guests and the last room with 40 people; beautiful bright volumes with high ceilings richly decorated.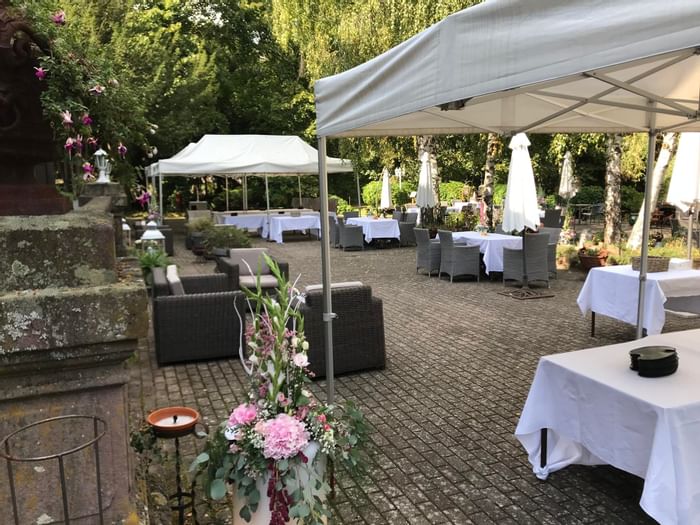 You will feel at home and wait to welcome your guests in a voluptuous space and a very friendly atmosphere. The space is open on the vast park raised with the Castle with its vast terrace, its vast meadows, its bucolic charm.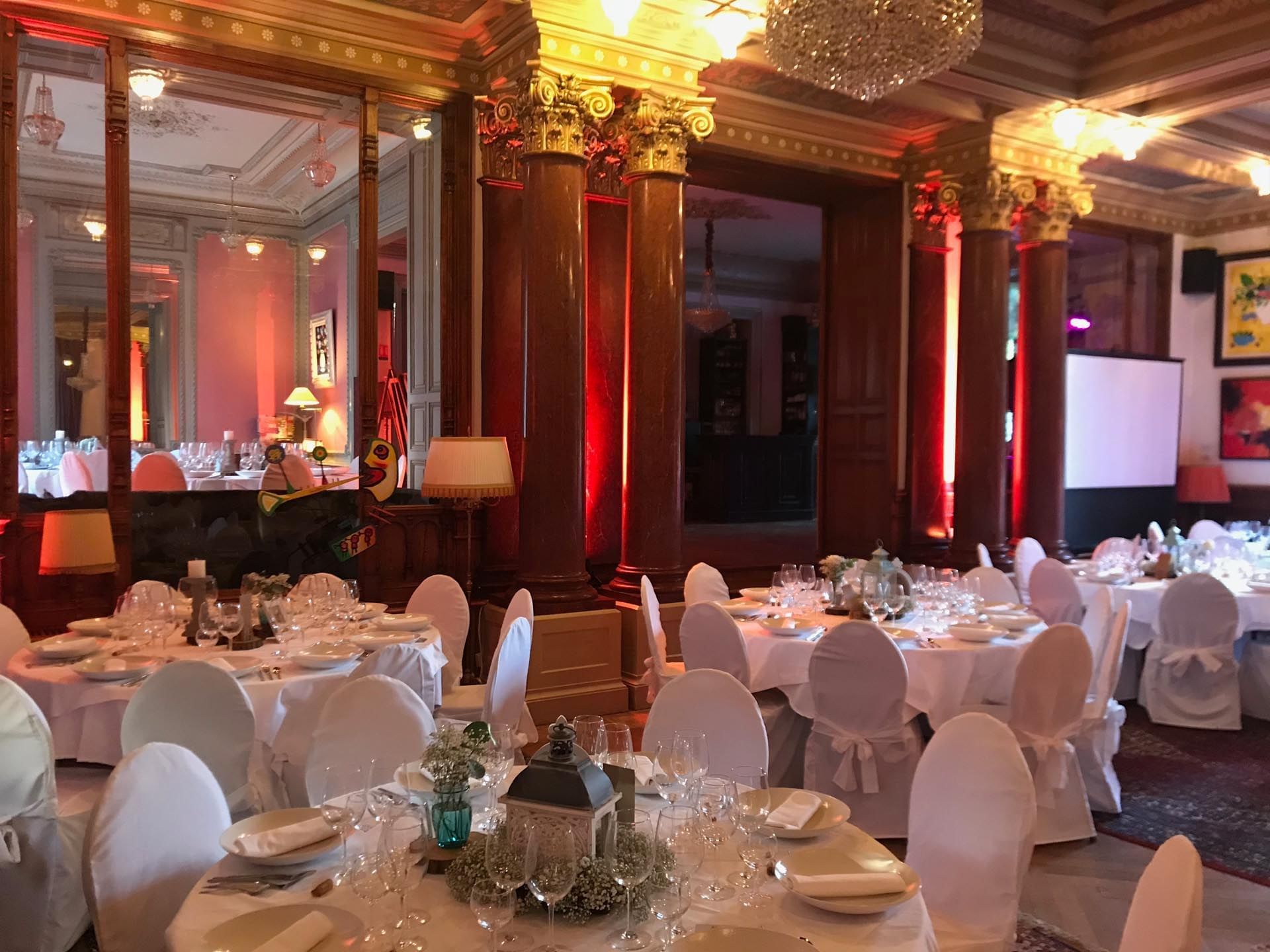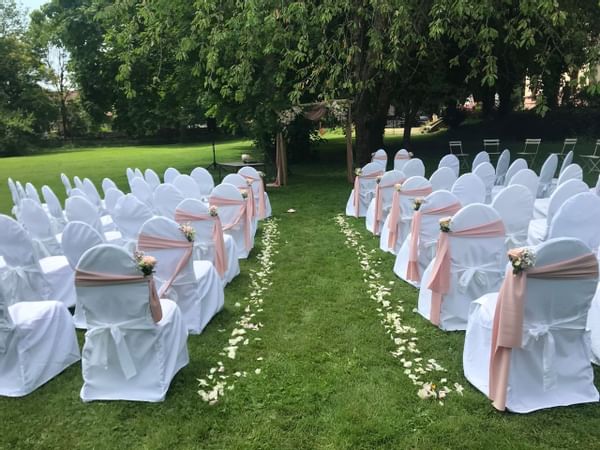 A special place in the heart of Alsace to make your wedding a unique event!
Privatized for the occasion, the Domaine de Beaupré in Guebwiller and its rooms will be transformed into a magical place worthy of your most beautiful reception desires.